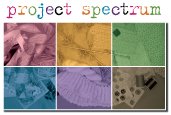 PROJECT SPECTRUM - Just what I need!
A 6-month project you can decide wheter to take place or pass every month, so that you don´t make a commitment for 6 months and then hate yourself for signing up, since no two months are alike. Sometimes there´s just no time, energy or ideas, not even for a small project.
Every month has its colourscheme:
March - red and pink
April - orange and yellow
May - green
June - blue
July - violet and purple
August - neutrals / black and white
For a long time I`ve been looking for a way to express my love and appreciation for my family and friends. Immaterial gifts are the best in my opinion. And second best are handmade. Thats my plan for Project Spectrum, handmade tokens of my love for my guardian angels.

The project starts with red and pink.
A scarf for my arts teacher. She has asked me to be her study project so my lessons will be free of charge during that period.
She uses a lot of beautiful bright colours, that´s how she came to my mind for the pink and red March. On March 11t I´m still planning. Next week the project will start with a visit to LYS for some cotton yarn and perhaps some beads as well...
Later on in March:
Good intentions didn´t get me anywhere. Had a flu, and was bound home and had no chance to go yarn shopping for almost a week. And then, all too busy to start knitting anything but a sad little pair of fingerless mittens to match a beanie which was my second knitting project since I started knitting again Christmas 2005.
But did a lot of background research: googleted for pink, red, burgundy, strawberry, knitting, fashion, wine... And here are some ideas that I gathered mainly from the net:
Red and pink - for me?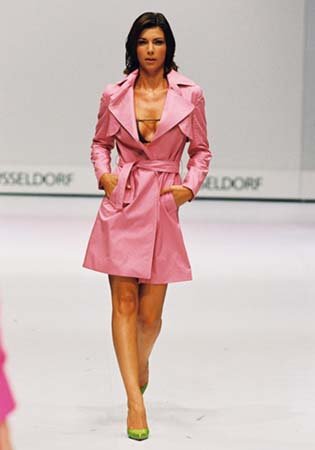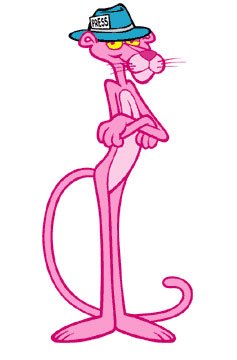 Shopping for a trench coat, inspired by inspector Clouseau´s "Scotland Yard"-style coat from the Pink Panther movies. But in pink... don´t think so.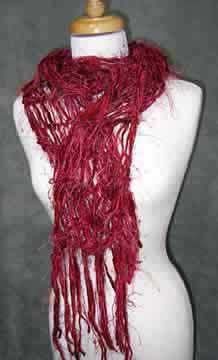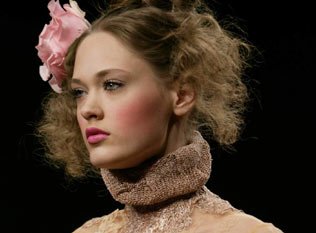 But a burgundy scarf, yes please! And flaming red hat and socks too. And a big pale pink rose for my bad hair days...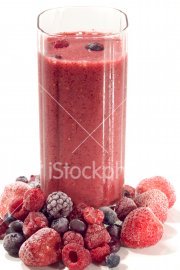 What else could the Lady in Red have for breakfast but lingon and rye porridge and smoothie made with various red berries. Yam!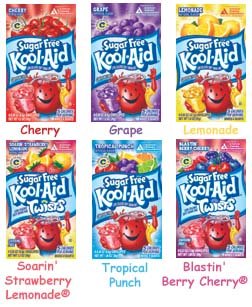 And then some sugar free Kool-Aid. When I get bored with all her pink and red stuff, I still can dye them with Kool-Aid.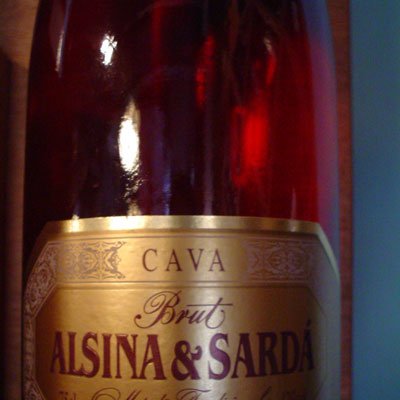 Talking about dyeing: red wine. But because summer is coming, here´s a picture of rose cava. Nice and crispy brut.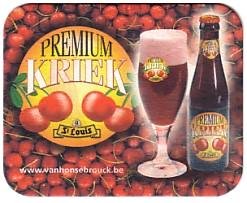 And after dinner, a nice cold Kriek...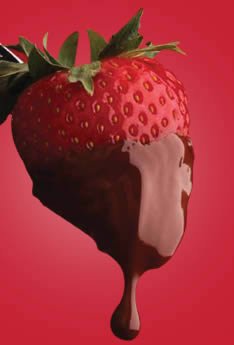 ... strawberries dipped in dark chocolate, why not? And since we´re not counting calories... a chocolate cake with cherries, if you please: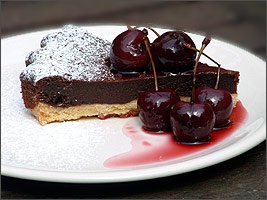 Some food for the soul, too: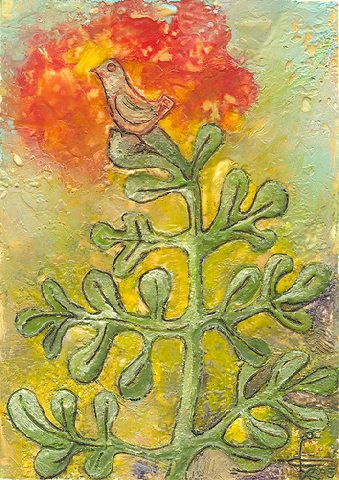 A painting by Esther Fuldauer titled "El pajaro se sube a lo mas alto del arbol para decirle nuevamente adios al Sol" ~ the bird climbs up the tree to bid the Sun farewall for another time.
Love this painting!